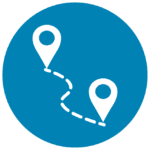 ursa Distance students complete 80% or more of their program through our online Teacher Directed program.
Students in the Calgary area also have the option to take some of their subjects in person at our East Campus. Courses are offered weekly in Physical Education, Art, Music, Drama, Foods, and STEM classes. This gives students the opportunity to participate in a variety of group activities and build social connections with their peers.
Highlights:
Grades 1-12

Planned, taught and evaluated by a team of experienced Alberta Education Certified distance educators

Follow the Alberta Program of Studies

Offered to students in every community across Alberta

For families wishing for a full Teacher Directed home-based program

Small class sizes with 18 students per class

Relationships built between students and instructional staff

Easy to navigate Canvas Learning Management System

Support of a Lead Teacher

Courses for grades 1-6 delivered live online

Courses for grades 7-12 delivered live online with options done asynchronously online

High school programming designed for engaged students who take responsibility for their own learning
Whatever your lifestyle, if you have internet you can be in school
ursa Distance classes can be completed from anywhere you have access to the internet. This provides the opportunity for your family to be anywhere in the world while receiving a high quality Alberta education. ursa Distance is ideal for students who are traveling or are heavily involved in sports or other endeavours and need a flexible program.
Contact about applying to ursa Distance Programming